Welcome to Hill & Associates, CPAs, P.C.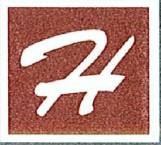 As CPAs, we offer traditional tax preparation services in Lincoln, NE for individuals and businesses. Our services include bookkeeping, income tax preparation, IRS and multi-state tax agency audit representation, IRS problem resolution and controversy issues as well as financial statement preparation.
We also offer a wide range of financial planning, insurance and investment advisory services. Combined with our accounting and tax knowledge, we can provide assistance on options for your future to optimize the greatest tax savings for your retirement income.
Please feel free to browse the website to see the wide range of services we offer and contact us with any question you may have.
We look forward to hearing from you.
Stephen D Hill, C.P.A.
Investment Advisor Representative*

Some tips for parents and college students to consider, whether opening a new checking account or using an old one.

ETFs have some attractive features that set them apart from mutual funds, but there are also cost and risk factors to consider.

Some strategies to help fixed-income portfolios weather a period of interest rate uncertainty.

Find out how and why mergers and acquisitions take place (and why they matter to investors).