Welcome to Hill & Associates, CPAs, P.C.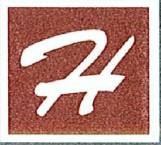 As CPAs, we offer traditional tax preparation services in Lincoln, NE for individuals and businesses. Our services include bookkeeping, income tax preparation, IRS and multi-state tax agency audit representation, IRS problem resolution and controversy issues as well as financial statement preparation.
We also offer a wide range of financial planning, insurance and investment advisory services. Combined with our accounting and tax knowledge, we can provide assistance on options for your future to optimize the greatest tax savings for your retirement income.
Please feel free to browse the website to see the wide range of services we offer and contact us with any question you may have.
We look forward to hearing from you.
Stephen D Hill, C.P.A.
Investment Advisor Representative*

As a small-business owner, do you know the types of coverages that may or may not be included in a standard business owner policy?

An examination of how China's coronavirus-driven slowdown has affected global business activity and a look at its potential economic impact.

Discover how indexed annuities work, including the risks and potential benefits of purchasing an indexed annuity contract.

Concerned about the costs of long-term care? Discover two strategies that combine life insurance coverage with LTC benefits.