Welcome to Hill & Associates, CPAs, P.C.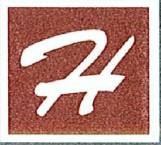 As CPAs, we offer traditional tax preparation services in Lincoln, NE for individuals and businesses. Our services include bookkeeping, income tax preparation, IRS and multi-state tax agency audit representation, IRS problem resolution and controversy issues as well as financial statement preparation.
We also offer a wide range of financial planning, insurance and investment advisory services. Combined with our accounting and tax knowledge, we can provide assistance on options for your future to optimize the greatest tax savings for your retirement income.
Please feel free to browse the website to see the wide range of services we offer and contact us with any question you may have.
We look forward to hearing from you.
Stephen D Hill, C.P.A.
Investment Advisor Representative*

View Social Security's financial outlook, plus seven proposed fixes for a looming shortfall that may affect future benefits.

Discover why it might be worth waiting for a record of financial results before investing in an initial public offering.

Millions of Americans own mutual funds. This overview can help you review the mix of funds you own.

Explore ABLE account requirements and potential benefits, including new saving opportunities under the 2017 tax law.