Welcome to Hill & Associates, CPAs, P.C.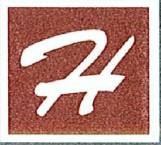 As CPAs, we offer traditional tax preparation services in Lincoln, NE for individuals and businesses. Our services include bookkeeping, income tax preparation, IRS and multi-state tax agency audit representation, IRS problem resolution and controversy issues as well as financial statement preparation.
We also offer a wide range of financial planning, insurance and investment advisory services. Combined with our accounting and tax knowledge, we can provide assistance on options for your future to optimize the greatest tax savings for your retirement income.
Please feel free to browse the website to see the wide range of services we offer and contact us with any question you may have.
We look forward to hearing from you.
Stephen D Hill, C.P.A.
Investment Advisor Representative*

Small-business owners will want to take full advantage of every legal tax break available, such as deductions for a home office and automobile expenses.

An overview of the potential benefits, limitations, and rules of Roth 401(k) accounts.

Treasury Inflation-Protected Securities (TIPS) can help hedge a bond portfolio against a potential spike in inflation.

A new term life insurance policy can be quite expensive as people age. Survivorship life insurance may be a more cost-effective solution.
How Long Will It Take to Pay my Balance?

Estimate the potential cost of waiting to purchase a long-term care insurance policy.

Compare the potential future value of tax-deferred investments to that of taxable investments.

A balance sheet summarizes your assets and liabilities and reveals your net worth.