Providing quality tax return preparation and investment advisory services to our clientele.
Welcome to Hill & Associates, CPAs, P.C.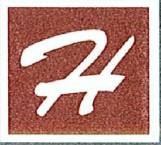 As CPAs, we offer traditional tax preparation services in Lincoln, NE for individuals and businesses. Our services include bookkeeping, income tax preparation, IRS and multi-state tax agency audit representation, IRS problem resolution and controversy issues as well as financial statement preparation.
We also offer a wide range of financial planning, insurance and investment advisory services. Combined with our accounting and tax knowledge, we can provide assistance on options for your future to optimize the greatest tax savings for your retirement income.
Please feel free to browse the website to see the wide range of services we offer and contact us with any question you may have.
We look forward to hearing from you.
Stephen D Hill, C.P.A.
Investment Advisor Representative*

Over time, finances can become complicated. Here are three ideas that might make them simpler and less stressful.

It may be wise to designate a trusted contact when opening or updating an account at a brokerage or other financial firm. Learn why.

Do you know how a 529 savings plan can be instrumental in building a college fund? Read this article to find out.

Probate can result in added expenses and delays when settling an estate. Read about four ways to avoid the probate process.
Estimate how much would remain after paying income taxes and penalties if you took an early distribution from a retirement plan.

How Long Will Your Funds Last?

Use this calculator to estimate the cost of your child's education, based on the variables you input.

This calculator can help you determine whether you should consider converting to a Roth IRA.