Welcome to Hill & Associates, CPAs, P.C.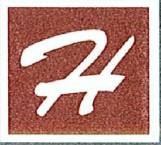 As CPAs, we offer traditional tax preparation services in Lincoln, NE for individuals and businesses. Our services include bookkeeping, income tax preparation, IRS and multi-state tax agency audit representation, IRS problem resolution and controversy issues as well as financial statement preparation.
We also offer a wide range of financial planning, insurance and investment advisory services. Combined with our accounting and tax knowledge, we can provide assistance on options for your future to optimize the greatest tax savings for your retirement income.
Please feel free to browse the website to see the wide range of services we offer and contact us with any question you may have.
We look forward to hearing from you.
Stephen D Hill, C.P.A.
Investment Advisor Representative*
*Securities offered through Questar Capital Corporation (QCC), Member FINRA/SIPC. Advisory Services offered through Questar Asset Management (QAM), A Registered Investment Advisor. Hill & Associates, CPA's, P.C. is independent of QCC and QAM.

An overview of the tax changes affecting corporations and pass-through businesses and the potential implications for GDP growth.

Cloud computing functions could help small companies increase productivity with smaller up-front costs.

Here are some ideas for arranging a phased retirement program, as well as tips for trying a practice run.

Unlike traditional index funds, smart-beta funds track indexes that are selected and weighted based on factors other than market capitalization.
Estimate the future cost of an item based on today's prices and the rate of inflation you expect.

Use this calculator to determine whether you qualify for the different types of IRAs.

How Long Will It Take to Pay my Balance?

Estimate the annual required distribution from your traditional IRA or former employer's retirement plan after you turn age 70½.