Welcome to Hill & Associates, CPAs, P.C.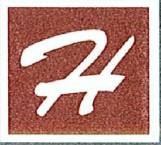 As CPAs, we offer traditional tax preparation services in Lincoln, NE for individuals and businesses. Our services include bookkeeping, income tax preparation, IRS and multi-state tax agency audit representation, IRS problem resolution and controversy issues as well as financial statement preparation.
We also offer a wide range of financial planning, insurance and investment advisory services. Combined with our accounting and tax knowledge, we can provide assistance on options for your future to optimize the greatest tax savings for your retirement income.
Please feel free to browse the website to see the wide range of services we offer and contact us with any question you may have.
We look forward to hearing from you.
Stephen D Hill, C.P.A.
Investment Advisor Representative*

Do you know the reasons why business owners might need to take the time to develop a thoughtful succession plan?

This article presents five steps that could help focus and enhance a retirement savings strategy in 2021.

Filial responsibility laws can hold children responsible for certain parental debts. This potential liability is one reason to plan for long-term care needs.

Optional riders that add living benefits to annuities might help retirees address two financial risks: outliving their savings and paying for long-term care.