Our Firm
Hill & Associates CPAs was founded by CPA Steve Hill in Lincoln, Nebraska in 1993.
The firm is a full service CPA firm providing accounting, bookkeeping and tax return services to clientele located throughout the United States. Some of its employees also offer financial planning, insurance and investment advisory services through their affiliation with a nationally recognized brokerage firm, Securities America, Inc.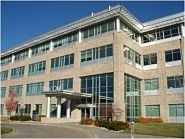 Steve Hill is the President of Hill & Associates CPAs. Steve's roles within the company include providing direction to the firm's operations while providing consulting, accounting, tax and financial planning services at the highest level to its clientele.
Steve's passion for raising the bar in the delivery of financial services to our firm's clientele is evident from your first meeting. Steve loves what he does and it shows!